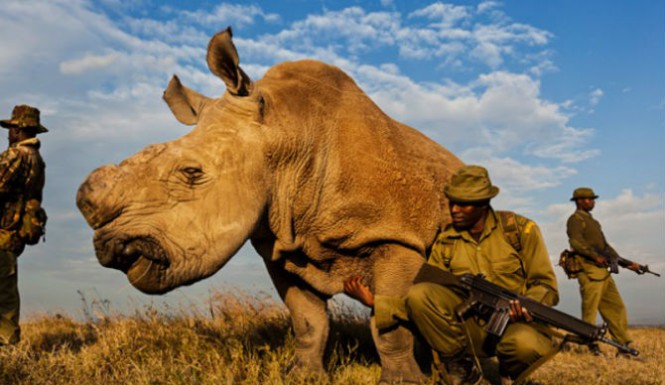 O that you would tear open the heavens and come down, so that the mountains would quake at your presence— as when fire kindles brushwood and the fire causes water to boil— to make your name known to your adversaries, so that the nations might tremble at your presence! When you did awesome deeds that we did not expect, you came down, the mountains quaked at your presence. From ages past no one has heard, no ear has perceived, no eye has seen any God besides you, who works for those who wait for him. You meet those who gladly do right, those who remember you in your ways. But you were angry, and we sinned; because you hid yourself we transgressed.
We have all become like one who is unclean, and all our righteous deeds are like a filthy cloth. We all fade like a leaf, and our iniquities, like the wind, take us away. There is no one who calls on your name, or attempts to take hold of you; for you have hidden your face from us, and have delivered us into the hand of our iniquity. Yet, O Lord, you are our Father; we are the clay, and you are our potter; we are all the work of your hand. Do not be exceedingly angry, O Lord, and do not remember iniquity forever. Now consider, we are all your people.
-Isaiah 64: 1-9
I don't know about you, but I have wanted a lot of things torn up lately. It is hard for me to not be angry so much of the time when I see our world; the abject lack of regard, care or even interest in life of all kinds. The level of destruction we are visiting upon God's Creation is staggering.  Just last week more climate scientists issued another dire warning, we are destroying the Earth at a pace that future generations may not be able to stop or halt. Beautiful species of animals and plants are going extinct at a dizzying pace. War and trauma are present in so many places around this world, offending and defying God with the sin of violence. In these things we are all complicit, we are all unclean.  
We start Advent this year with Isaiah, and with his words of prophetic anger and rage. His words seem fitting to me. They ring true and they remind me that as a people we have been wayward and disappointing for a long time. That doesn't get us off the hook, but it is a noticing. The other living beings on God's Creation, they do not destroy the way we do.
The bombing of a Sufi Mosque in Egypt last weekend is a reminder of the evil that is being done in our time. Mass shootings and the protection of persons who degrade and abuse women and children in our country are also evil acts of violence that so often seek justification in some perversion of "religiosity" or "faith." As people of faith, we should be most offended by actions such as these, and call them what they are: apostasy.
As we begin the Advent season our song and our worship is filled with these sadnesses, this grief and these lamentations.  Isaiah reminds us that we cannot worship God without first stating what God is not and who we are not. We must state our negatives first, embrace and own them, acknowledge that our sin and separateness from God is part of the fabric of our being. If we want to be made well by the Potter, we must live in full honesty of the spiritual condition of ourselves and our communities.
Honesty is not enough. Acts of repentance and reparation must be undertaken.
On this first week of Advent, my challenge to you is to not run from the shadows, but to embrace them.
In them lies the place where the Christ Child we wait for can enter in.
In them lies the place where we are reminded of our calling born out of the grace of God.
In them lies the life-emptying challenge of following the Spirit.
As we begin Advent I am considering these words of Scripture:
Things need to be torn up. The filthy things. The unclean things.