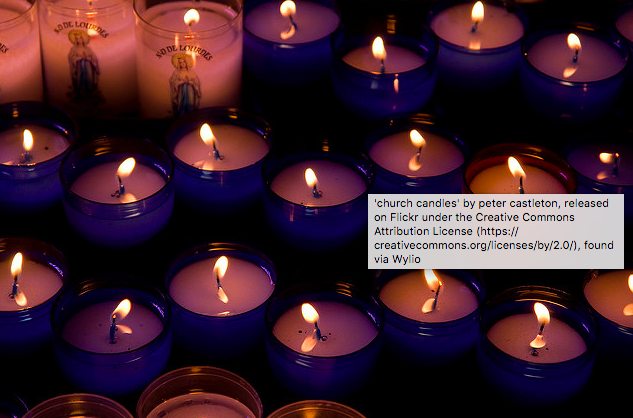 Thank you to the Westminster Presbyterian Church who invited me to preach on Sunday October 21, 2018!
Today's Gospel reading comes to us from Mark's Gospel, which is the shortest of the four Gospels and also is considered the one written most closely after the death of Jesus, about 40-50 years afterwards. Mark's Gospel is highly literary, which means there are some clear themes that can be extracted from it and that the author repeats throughout the Gospel:
It is "pared down" – every word is precise. The stories are down to their essential points, there is not a lot of fluff, not a lot of commentary.

It does not have a birth story, it is just about the perhaps 3-4 years of the ministry of Jesus, culminating in his death.

There is no "good ending" to Mark's Gospel, it is understood that a "better ending" was added later to the final chapter (16) of the Gospel because the original ending was not satisfying because it contained no "good news". It ends with Jesus in verse 16:8 appearing to the women who flee in fear. This is part of the literary form of the writer of the Gospel, the realness, rawness of the Gospel and the oppressive force of the Roman government of the time that can silence anything.

In the Gospel the disciples are problematic – they oftentimes, (and it happens in our passage today as well), do not understand Jesus, or are obsessed with power themselves, or just do not understand what they are a part of. The foil for the disciples are ordinary people (and the disciples themselves are also ordinary people!) – who

do

understand what Jesus is about and who have a deeper ability to connect spiritually with Jesus than those he is trying to teach in an organized way.

There are many demons – again, today's passage highlights one of them. Evil, in Mark's Gospel, is real and clear in how it manifests itself in daily living and personal and community destruction. For a faith today that does not talk so much about evil and its manifestations, Mark's Gospel provides the antidote. Evil is real, evil is systematic and in order to be a person of faith you must take evil seriously so you can take it on.

It is a Gospel on the move. Jesus is traveling throughout. There is rarely a time when the movement slows down. The message is clear – discipleship is about "going" "doing" "being". It is not a stagnant enterprise.
Today's passage is specifically about a child (who is in need of healing, who is possessed by a demon) – which is also striking. Children in the time of Jesus, just like today, are not valued. The ways in which children were devalued in the time of Jesus to the ways we devalue them today are not all that different.
We allow poverty to run rampant, unchecked.
We allow violence to take root in communities, unchecked.
And we allow a lack of care for physical ailments to go unnoticed.
In a community such as this one West Hartford, where children and their success is highly invested in by most people, this might not feel like an urgent reality, but the Children's Defense Fund which monitors the state of children in our country the United States, reminds us that the most recent US Statistics are that:
"Nearly 1 in 5 children—12.8 million in total—were poor in 2017. Over 45 percent of these children lived in extreme poverty at less than half the poverty level. Nearly 70 percent of poor children were children of color….The youngest children are most likely to be poor, with 1 in 5 children under 5 living in poverty during the years of rapid brain development."
Every day in the United States an average of 47 children are shot, some of them killed by gun violence. (Brady)
As a society we do not value children.  If we did, we would not have statistics like these, they are our modern day demons and as people of faith, if we cannot identify these numbers as pointing to the places most in need of an exorcism, most in need of healing, then we must examine the Jesus we claim to follow, shouldn't we?
As one writer says about the Gospel:
"As readers, we must clarify our own social circumstances and perspectives, in order to see how Mark's strategies might correlate with or illuminate our context…"
So, one of the key pieces of today's passage is that a child is unwell and in need of healing. When Jesus heals the young boy in today's reading, the response of the disciples is not joy or thanksgiving, but "why couldn't we do that? Why can Jesus do something we can't?" This highlights the most important point of this healing, that it is not about Jesus' heroism but about the faith of those who have been healed, and that those who are healed who have been so disempowered their whole lives, are then re-empowered through the telling of the story. Today's passage is what theologian Ched Myers calls a "campaign of affirmation"  – used to legitimate the alternative social practice that Jesus is teaching – a social practice that is based on people not institutions, healings not notiarity, group salvation not individual.
So what does the passage point us toward for today? What does this healing of a child, some 2000 years ago have to do with us the Church, with all the trappings of institutional life today?
I'd like to ask the question for reflection:
Who or what is in need of healing today?
What demon is afflicting us?
And what is the prayer we need to offer so that true healing can take place?
I will share with you my answer to the question if it is helpful….
As I move around the larger Church today in my role as a judicatory leader, the thing I hear the most is, "we are dying" or "we are shrinking" or we are "no longer relevant." These sentiments are usually followed up with data: shrinking budgets, less staff, fewer folks in worship or in church school or youth group. These are the "demons" that are held out for an "exorcism" by so many of us in the Church today, this grief over the changes that are happening to us.
Very rarely as I visit and meet congregations to I hear them say to me, "I am disturbed the growing level of violence the children of our community are contending with, how can we be a better Church in this context?" or "I am devastated by the levels of child poverty in the community I am in or the world in which we live, how can we be Jesus who brings new life, Good News in this context?"  
How can we be the Church that attends first to what is breaking God's heart, not ours? How can we set aside what is creating anxiety and instead focus on healing and the exorcising of the demons? This is the central theme that Jesus is focusing on with the disciples. It is equally for Jesus about the healing of the child and the healing of the disciples. Both are infected with a demon, but only one is visibly frothing at the mouth.
Today's passage lays it out in clear detail – the disciples wanted easy answers, but the point was not growth/stability/ "show me how to do healings and I'll become a healing machine" (disciples) but doing the works of mercy and direct engagement in discipleship. The point in Mark's Gospel is that discipleship is a "costly social practice" and that true discipleship will not really get you anywhere that is measurable by the measuring rods of this world :
growth,
a following,
numbers,
financial stability
but instead following of the Way of Jesus will do just one thing: "legitimate the alternative practices of a discipleship community". (Myers)
I see a passage such as todays as one that calls us back to that fundamental question:
What is the demon?
Who is the enemy?
What is in need of healing?
What is the prayer that most needs to be prayed?
Like the disciples 2000 years ago, the answers from Jesus don't feel so great because they take the wind out of our sails and knock our egos down to size. But if we listen to them, in there is Jesus, and in there is our future, and in there is a healing that will cleanse us and bring us a new life of faithfulness.  
Glory be to God.
Amen.  
Image: © 2009 peter castleton, Flickr | CC-BY | via Wylio