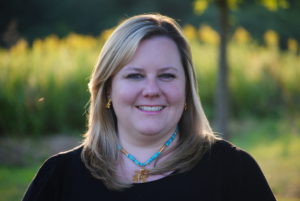 My passion is for ministry within faith-based communities and prophetic engagement. I love to help raise up leaders, whether they be individuals or communities.
I come to this work from a diverse background. I grew up between the Jersey Shore and Philadelphia and have also lived at various points in Ohio, Illinois, New Jersey and upstate New York. Internationally, I have lived in Scotland, Greece and Colombia. My family is transnational, my husband is an immigrant and we divide our time between the United States and Colombia.
Professionally, I have served four congregations: two in the Chicagoland area and two in New Jersey. My work today is in middle-governing body (or judicatory) leadership, working for the transformation of regional communities of congregations. That has taken me to upstate New York along with Connecticut, Massachusetts and Rhode Island. I have served multiple committees, teams and boards in various leadership capacities in both the church and nonprofit sector. I am available for coaching and consulting.
Current Board Leadership:
Labor-Religion Coalition of New York
The Presbyterian Peace Fellowship, Executive Committee and Co-Moderator
Working Group on Race; New Beginnings, Coaching and Immigration Networks Synod of the Northeast
Presbyterian Mission Board, Presbyterian Church (U.S.A.), Elected Board Member, deployed service to the General Assembly Committee on Ecumenical and Interfaith Relationships
---
This is my personal website.  It represents only my thoughts and views, not those of the congregations or Presbyteries which employ or have employed me.