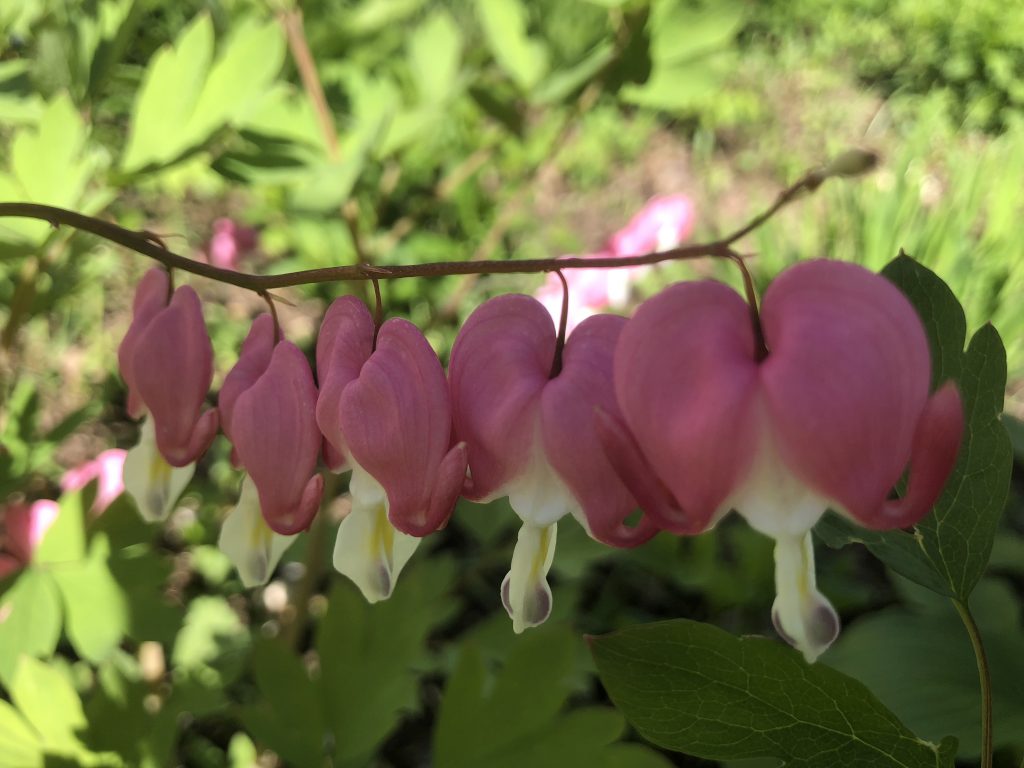 Thank you to the Martin Luther King Community Presbyterian Church who invited me to preach today. The sermon for today is on Mark 2:23-3:6 & 2 Corinthians 4:5-12. It was also recorded and the recorded sermon is a bit different from the manuscript below.
Last month I was watching the livestream of a funeral in New York City of one of the greatest theologians of our time, the Rev. Dr. James Cone. I couldn't get to the city for the service, even though I really wanted to be there with colleagues and friends as we mourned someone whose life, ministry, writing and teaching hadn't just blessed us, but had changed the entire trajectory of where the Church is today.
There was a welcome from the pastor at the church, an opening prayer and then quiet. And then piano music started. At first I couldn't see over the computer screen where the pianist was, and then I heard this voice, and thought to myself, "Is that Whitney Houston?" And it was, it was her voice, her gorgeous voice singing, I Love the Lord….a recording from many years ago, but her voice, unmistakable….
The song was perfect for that day, to open a funeral service because the words were a reminder that where else could anyone go with their grief, with a loss, than to God.
Where else do we go?
I don't know where else to go, other than to God, and other to what we have here of God's grace and provision, the Church, the community, the communities that make up the places and holding vessels of grace, of love, of care and of tenderness.
Where else but here?
Our Scripture for today asks that question in the face of suffering, fear, even the threat of death.
This passage from Corinthians is for me, a familiar one. A friend of mine always reads this passage before anything really challenging is about to happen or before we are about to confront something that is filled with the evil of the world. I have heard this passage read in worship services by my friend (he loves to preach on it), I have heard him read it before we go and march in the streets and I have heard him read it in a small church in a town under armed paramilitary control in Colombia, South America, where my husband is from. I have heard him read it outside nuclear weapons facilities as we sat as people of faith in a silent protest of lament for nuclear war, near Los Alamos. And I have heard him read it in the quiet of a meditation service with just a few people present.
We have this treasure in clay jars, Paul says: a reminder that power does not come from us, but it comes from God.
Let line shine out of darkness Paul says.
Even though we are afflicted, we are not crushed,says Paul – we are perplexed, but we are not despairing, we are persecuted but not forsaken, we are struck down and yet not destroyed. Death is working in us, but life is working in you, Paul writes to the church in Corinth.
Death is working in us, but life is working in you…is that not a power-filled and hope-filled statement?
Years ago, a clergywoman friend of mine said to me on a day I felt utterly crushed and unable to see a way forward, "Today you do not have to believe, we will believe for you."
That for me is the heart of faith, the heart of community, and the heart of what Paul was working to say to the church in Corinth – death is working in one place, but life in another. And I will hold the faith and remind you of it. I will hold this treasure in a clay jar, this knowledge of the glory of God, the power of God, the strength of God's love.
This past week we have seen two "high-profile" suicides. High profile in that they were celebrities. But how many other suicides were there that didn't make the news?
A recent study that also came out this week said that the rate of suicides in the United States is growing at an alarming rate. This week in the New York Times, two[1]articles shared some important statistics[2]:
Montana is the highest state, and veterans are 20% of deaths by suicide.
States with the best gun control legislation, like Massachusetts, have the lowest rates of suicide. (low rates today are still unacceptably high rates)
84% of suicides are in the white population, 77% of these are men. But numbers for other communities are on the rise, significantly in Puerto Rico

[3]

, following the hurricanes of last year and in youth in the African-American community.

[4]

Poor access to mental health care is a significant contributing factor to suicide in all categories in the United States.
There is a linkage between suicides and the high rate of opioid addiction that is also on the increase.
Believing in God is not enough to prevent suicide. Having a loved one tell you that they love you isn't enough to prevent a suicide. But staying near to a loved one who is depressed can be, removing a weapon from their home is the single most important thing we can do. For me, these are acts of faithfulness because they are acts of love, compassion and care.  Anything that seeks to bring life and stave off the darkness is an act of love. And we must confess that sometimes nothing we do is enough, and something as awful as a suicide can happen.
And suicide does not mean that someone is outside of the love of God, or a sinner, or anything else. It only means that the darkness of depression, loneliness or futility took over their lives. Knowing some people who have died this way reminds me that nothing else other than desperation is at play.
God is still present.
God is still loving.
God is still saving.
We must be so very careful in the Church to not stigmatize those dealing with mental illness, or to judge those who have been lost to suicide, and their families, but to hold them in our care and love, to be the face, hands and care of Jesus in their midst. To believe, as my friend said, to love, when someone else can. That for me is at the heart of what Paul is talking to us about.
Writer Amy Biancolli puts it this way, a woman of faith herself who lost a sister and then a husband to suicide:
Suicide is the result not of selfishness — not the aggrandizement or promotion of self — but its opposite. Their selves were crushed. They had lost their selves. That's why they died: They felt not large but small, not powerful but diminished, reduced to a point so infinitesimal against the enveloping darkness that they couldn't see any of the light around them, not even the people they loved.[5]
Death is at work in us, but life is at work in you says Paul. My life is a life of suffering and pain, but I can see the new life of the church being birthed in you, and for that I give praise to God, honor to God. God is still on the throne, even in the midst of something awful, God is still seeking redemption.
There is so much in our world that is crushing the people around us. We must work hard, so very hard to be as faithful as Paul was to say "no" to the darkness of evil and sin that seeks to crush everyone around it and say "yes" to the life-giving power of Christ in our midst.
I believe that the early church knew these things so deeply because Jesus started it and Jesus himself had experienced the loneliness and the doubt.  In our passage in Mark's Gospel we hear about an encounter Jesus is having where he is once again having to explain himself and explain God's ways.  He is being criticized, again, for engaging in acts of healing and feeding people who are in need on the Sabbath.
It is exhausting for me to read the Gospels and the many times everyone around Jesus doubted him, told him that he wasn't doing the right thing, in the right way, at the right time.
And I know how often I get told these things, and how exhausted I get by criticism, by people doubting I know what I am doing, or telling me they have a better way. Anyone do that to you ever?  It is so tiring.
We live in a highly critical, everyone-is-an-expert society.
Everyone's got an opinion.
A thought.
And not much of a filter.
And so sometimes I think we just weigh and crush each other down with our thoughts, criticisms, nit-picky ideas.
We have these "rules", these do-s and don't-s. When is something timed right, when is something timed wrong.
Jesus' life is a reminder that there is never a bad time for anything if it is done in the spirit of love and bringing life or healing. Never ever a wrong time.
Jesus didn't care about the Sabbath, about the "rules", he cared about God and about what God asked him to do.  And if that meant getting involved in healing or feeding someone during a time, or a season, or a day that wasn't "lawful", he was going to do it anyway.
And so, should we.
I think about mental illness.
So much stigma, so many times we are told, this isn't the time to talk about it, this isn't the time to say something.
Or this person is selfish,
Or not strong enough,
Or not good enough.
And so, we turn the other way.
And do nothing.
Jesus is about healing.
Jesus is about wellness.
Jesus isn't about the rules of what we should and shouldn't talk about.
Or should or shouldn't intervene in!
Jesus is about life.
The last line in today's passage from Mark is,
The Pharisees went out and immediately conspired with the Herodians against him, how to destroy them.
Which takes us back to Paul.
We are persecuted but not forsaken, struck down, but not destroyed, always carrying the body of Jesus so that the life of Jesus may be visible in our bodies. 
None of us are going to get points for living the way of Jesus.
For sticking our nose in.
For talking about the things that are uncomfortable and that we "shouldn't" talk about.
But it's what Jesus would have us do.  Jesus would call us in this way.
Let us pray:
I love the Lord, he heard my cry
And pitied every groan, long as I, I live
And troubles rise, I hasten to his throne
Tears are streaming down my eyes
I'll hasten, I'll hasten to his throne
Yes I will, I'll run
I know I can go to his throne
I know I can go, I know I can go
I'll hasten, I'm gonna run
I know I can go, I know I can go
I'll hasten, I'll hasten to his throne
See I can run, Lord you know I will
When there is nowhere to go I know I can go to you
Amen.
---