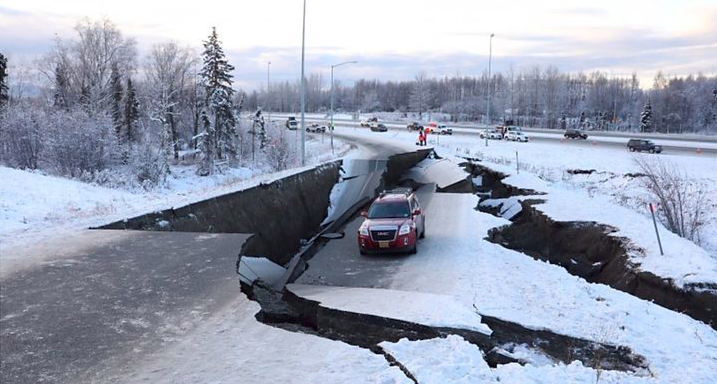 Thank you to the Valley Presbyterian Church in Brookfield, CT for inviting me to share this Sunday with them.
My colleague, Jennifer Henry, a Canadian theologian writes these words about the first Sunday in Advent, I offer them as our opening prayer…let us pray:
O God, "Where ever we are situated, the foundations of our common life are shaking, with some far more harshly affected by the literal and metaphorical earth tremors. May we come together in communities that tell the truth, in movements that bring hope, in actions that shake the powers, and in love that sows the seeds of wellbeing with all our relations. "  Amen.
The season of Advent, that we begin today, is the season of waiting for the birth of Christ.
Waiting. Preparing.
That is no small thing.
That is no small thing when we imagine our own personal spiritual lives.
That is no small thing when we imagine our community preparations for the birth of the Christ.
And that is no small thing when we imagine our world waiting and preparing for the birth of the Christ.
Today's scripture readings are not about the baby Jesus, the baby in the manger, the idyllic scene in a barn with animals and Mary and Joseph (I do not think it was all that idyllic on that first day anyway).
No, today's readings are about challenge and struggle.
Exile and hardship.
The fall of the Temple and the beginning and the end of the world.
As we prepare for the birth, the in-breaking of the Christ-Child into our lives, our communities, our world….the Gospel reading for today points us to examining the questions about not just "Christ's first coming, [but] to reflect also on his return."*
What will it be like when Jesus returns? Will we be ready, will we be prepared? Will the communities we keep be pleasing to God and speak of the love and justice of Jesus? Will our hearts be oriented to the reign and rule of Christ or to something else?
I can imagine that for you, today feels more like a celebration than the texts for today point toward. You have been able to return to this building, this Sanctuary after being displaced for nearly half a year. That is no small thing. But you are returning to it in a different place from when you left it. You are returning to this building without your Pastor. I would be remiss if I did not mention this today. You are returning to it still on a wilderness journey of searching for a new leader and needing a particular sort of a leader for a particular sort of a season, the interim time, to be with you. You return to this building with leaders in your congregation who have worked tirelessly to get you here and who have also had to make challenging decisions since events out of your control took you away from this place. And you return to this building with the Presbytery community walking beside you in intentional, faithful and supportive ways. There is a lot going on today for you, many emotions I am sure. Feelings of celebration and homecoming and also knowing that there is much to do, and that while you have gotten over one mountain and are resting in a valley today of return and community, there are other mountains out there on the horizon and other challenges to move through.
The biggest spiritual challenge is that with all the focus you have had these last few months on this building, as wonderful as it is, is to not continue to make it your top focus now that you have returned. In this time away you have learned things, I suspect about your church community, about your neighbors and about the larger Brookfield community. You have noticed things that are new, you have heard things that are new, and I believe God is calling you to integrate these six months of displacement and being in your larger community in a new way into the future story that will unfold.
And there is no better time to make those recommitments than the first Sunday of Advent as we prepare for Jesus.
What does preparation for the in-breaking of God's Spirit feel like and need to be like for you? Where do you most need the reign of Christ in your heart, in the heart of this community?
And on this first Sunday of Advent, my mind and soul is also thinking about our world that we inhabit as we prepare for the coming of Christ.
In Luke's Gospel we hear about:
"signs in the sun, the moon and the stars, and on earth distress among nations confused by the roaring of the sea and the waves. People will faint from fear and foreboding of what is coming upon the world, for the powers of the heavens will be shaken."
I am thinking this first Sunday of Advent about the Creation, the Earth, our common home. I have been reading the latest reports on climate change, most recently the National Climate Assessment written by over 300 scientists from around the United States. While this report is focused on the country we live in, the effects are the same and also different in other parts of the world. Heat waves are becoming more frequent, devastating fires more common, sea levels will continue to rise and coastal communities will bear the brunt of relocations needed and financial losses into the trillions on real estate, local businesses and individual homes. Irreparable losses of wildlife and habits, we are already seeing losses and extinctions that will trickle up the food chain. We will have increasing water safety and water shortage issues and added health risks across populations from vector-borne illnesses that will grow such as Malaria, Zika, West Nile and Lyme diseases. The Midwest, which for so long has been the powerhouse producer of food in our country, will see the greatest rises in heat which will affect crop yields in the future. Globally, the current refugee crisis we see will continue to be exacerbated by climate change, and even the military is considering climate change fueled needs from everything to base locations to potential new conflicts in their planning. Every system we rely on is guaranteed to experience greater stress in the coming years and decades and our children and grandchildren will inhabit an unknown future.
So when I think about Luke's words of distress among the nations, the roaring of seas and the fainting of the people in the face of calamity I cannot help but to think about the Creation our first gift from God, entrusted to our care that we have so failed in our calling and mandate by God to care and tend for. Jesus Christ, Prince of Peace says repeatedly in the Gospels that he came to save "all of Creation" which means land and ecosystems and animals – not only human beings like you and me.
I am meditating upon of all of these things as we begin Advent, as we prepare for the Jesus. Are we ready to meet him? Is our living and doing faithful enough?
The theologian, David Lose, in reflecting on today's passages says that they are about fear:
Fear causes us to horde, assuming we will never have enough and seeing those around us as competitors for scarce resources. Fear drives wedges of distrust into our communities that fracture solidarity and compassion. Fear causes us to define ourselves and those around us not by what we share but by what makes us different. Fear creates an "either/or" and "us/them" mentality that makes it nearly impossible to find common ground, let alone see each other sympathetically. Fear, in short, drives us inward, hardens our hearts, darkens our vision, and stunts our imagination.
It seems to me that our mandate for this Advent season is to hold the spiritual posture of both fearfulness and trust.
Fear that pushes us to self-examination for our spiritual lives individually, communally and corporately. What sort of community do we keep in our own lives between ourselves and God; what sort of community do we keep among ourselves in local congregations like this one and what sort of community do we keep between ourselves and the Creation? What needs to grow and flourish and deepen its rootedness because it shows the marks of the Spirit, and what needs to change and reorient because it is not conforming to the Way of Jesus?
And trust. Trust that as we do the hard work of rebuilding community and rebuilding the Creation that we are not alone, that God is with us, that Jesus is coming and that our call from the Spirit is clear. Shalom, peace that brings about healing that is not for us as individuals – but for communities, Creation, and in the words of the Psalmist for today:
To you, O Lord, I lift up my soul.

O my God, in you I trust….

…Make me to know your ways, O Lord;

teach me your paths.

Lead me in your truth, and teach me,

For you are the God of my salvation…

…[for whom] the paths of the Lord are steadfast love and faithfulness,

For those who keep God's covenant and decrees.
May your Advent be holy.
May your Advent be transformative.
May your Advent birth new life, propelling you to engage in acts of prophetic healing outside these doors.
May your Advent be holy.
Alleluia. Amen.
*Feasting on the World, Year C Advent through Transfiguration. Commentary on Luke 21: 25-36 by Mariam J. Kamell. Westminster/John Knox Press; Louisville: KY: 2009. P. 21.